The breakfasts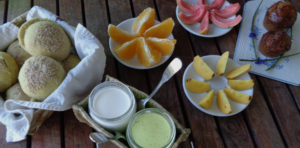 Colorful breakfast …
Without forgetting homemade jams: Banana (with or without spices), Pineapple, Jaque, Seeds of Jaque, Carambola, Guava, Papaya …
Every breakfast is different …
Banana cakes with hazelnuts, physalis, ginger, coconut, …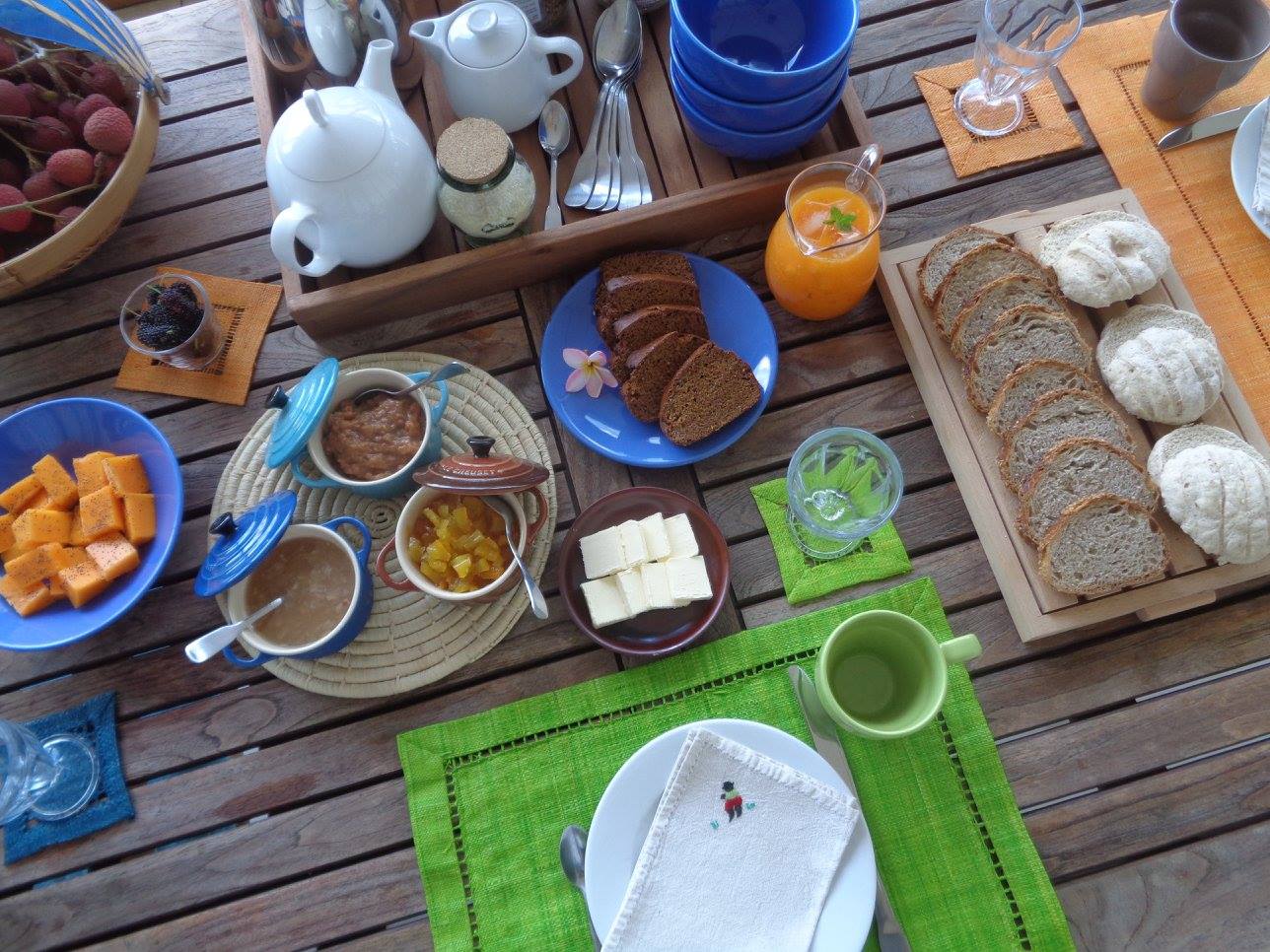 Spice cake, wholemeal bread with sesame seeds,
guava juice, kefir with geranium, herb tea from the garden …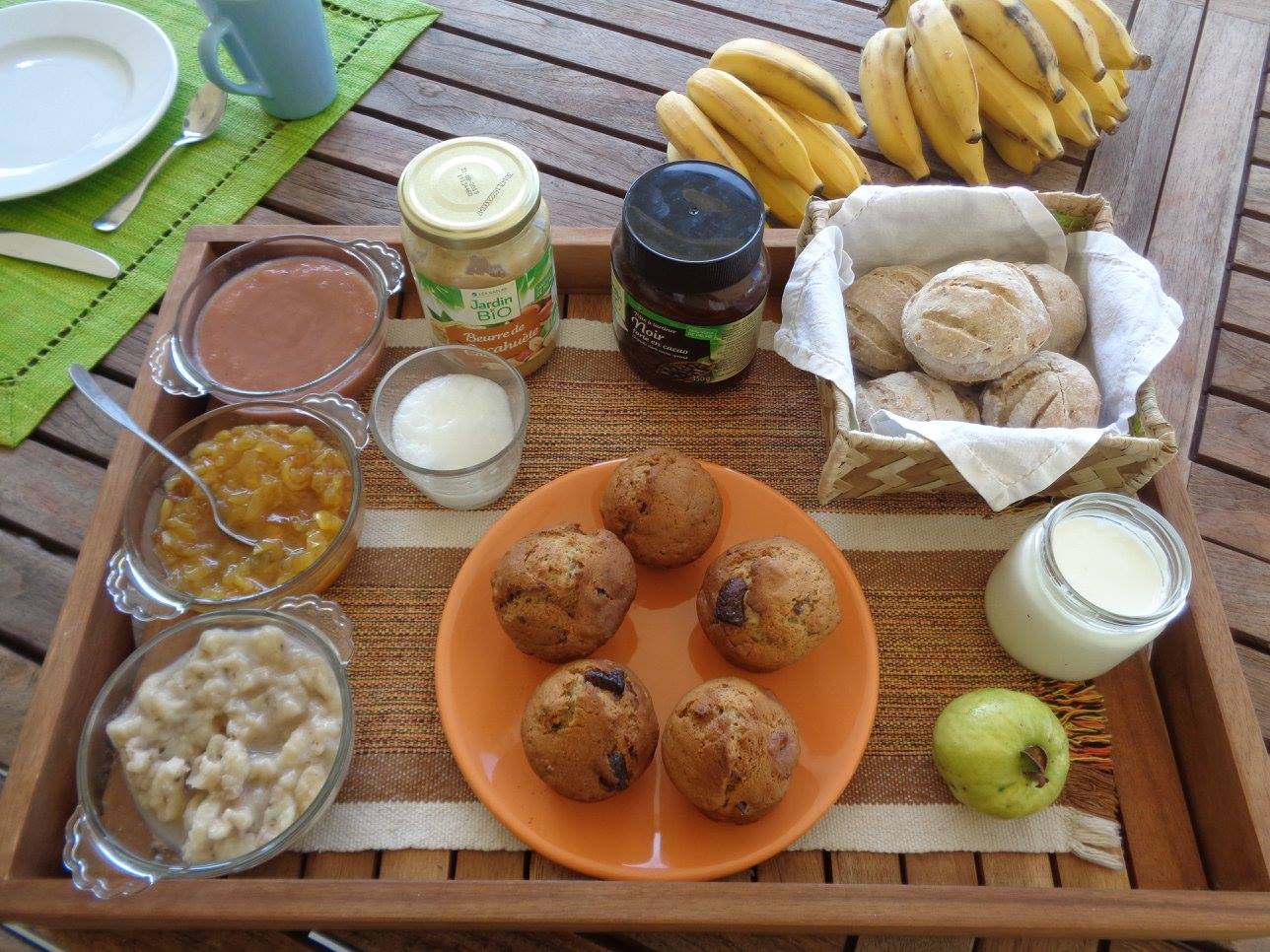 Homemade manufacturing
There, everything is homemade, muffins, bread, yogurt,
jams of lychees, Jacques and bananas. Guava from the garden …
THE DINER
We offer vegetarian dinners that are complete, balanced and colorful. 28 € per adult (15 € per child less than 12 years) (aperitifs, full plate, dessert, rums arranged and herbal tea from the garden, wine included).
Example of Dishes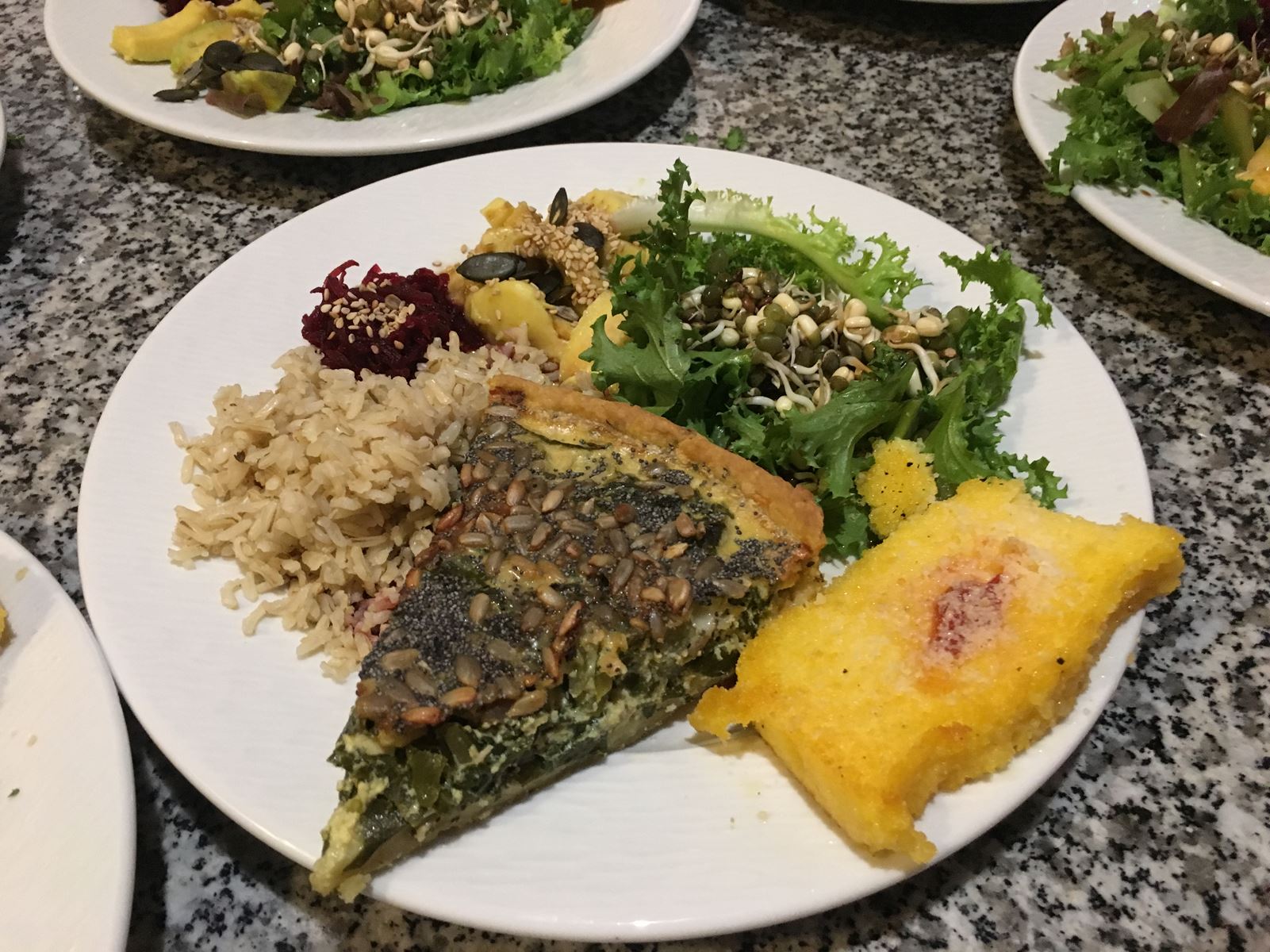 Example of a complete plate accompanied by rougail …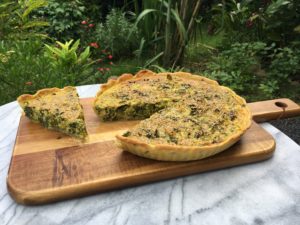 Quiche brèdes "chou-de-Chine"